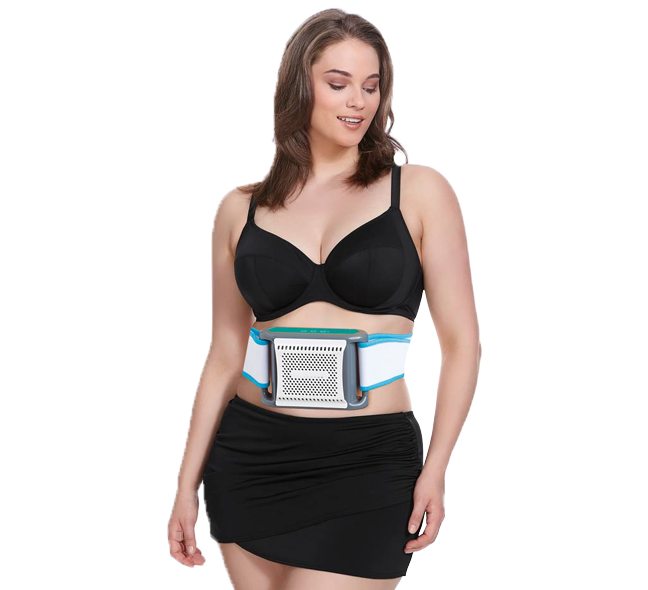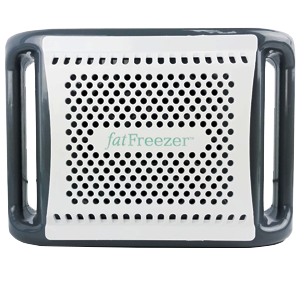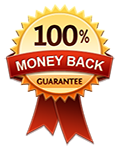 "Easy to Use"
"Bought this unit for myself. Diet suggest to drink a lot of fluids with the treatment. So far , it's been easy using the device, following the instructions carefully , should give me some fat loss"

by Amazon Customer
"It Works"
"This product works great. After your 60 minutes you have to massage the area. It hurts and you will get black and blue but you will see the results in 4 weeks. I am happy with my purchase."

by Pheona
"Works but don't expect mircles"
"I have to say I figured it really wouldn't work. After hearing what a friend said about going to a spa and having the same treatment, I bought this model. I lost inches like it said but you can only use it every 4 weeks in the same spot so like my friend who spent in the thousands, my inches have returned. Unlike my friend, I can afford to do it more often."

by Swissymom
"but it is easy to use and gets results"
"I cannot spend the money for coolsculpting and decided to give this a try, it works! It takes a few weeks to really notice, but it is easy to use and gets results. For the price, it is well worth it!"

by Kathy S.
"Great Slimming Product"
"I never write reviews but i felt compelled to write one for this product. I bought the product a few weeks ago I've been using it every week-every other day. Although, it says 2-3 times a week.. If you Follow the instructions properly this product works and will give you results very fast."

by Marissa
3 simple steps to lose FAT
Better Results can be achieved in conjunction with daily exercizes and diet plan.
Breakthrough Patented Technology

The Fat freezing technology is a surgery-free alternative to fad diets for those who are struggling to get rid of stubborn bulge.
The basic principle behind Spa Cryolipolysis is that cells die when they are frozen. Thus, in order to eliminate unwanted body fat, fat cells are crystalized by exposing them to high temperatures. After they die off, the cells are turned into triglycerides by the body's white blood cells and eliminated from the body through the natural process of excretion.
Although the procedure is usually done in a clinic on an outpatient basis, there are home devices that allow you to perform similar method at home, like fat freezing belts.
Of course, you should not expect to see results at once. Although this is not a weight loss system, we encourage you to eat right and exercise daily.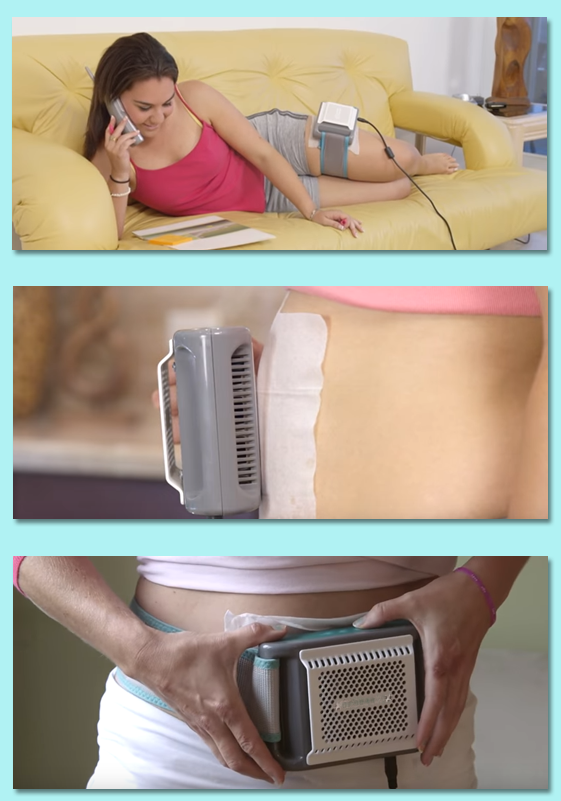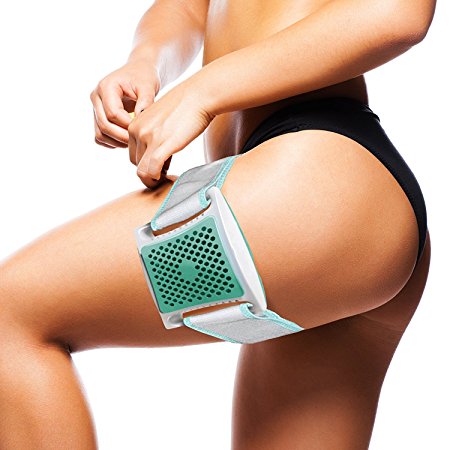 The Fat Freezer system works on the basis that cells are more vulnerable to energy extraction, in this case to cell cooling. Non-invasive fat removal procedure, based on the cooling of subcutaneous fat cells, which induces breaking down of the fat cells, without damaging any of the surrounding tissues or the skin. Following the procedure, the fat may break down over a period two to four months.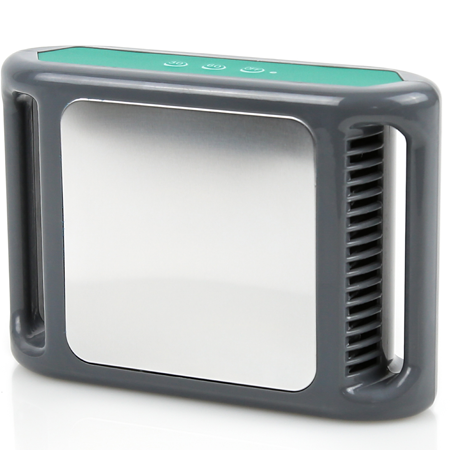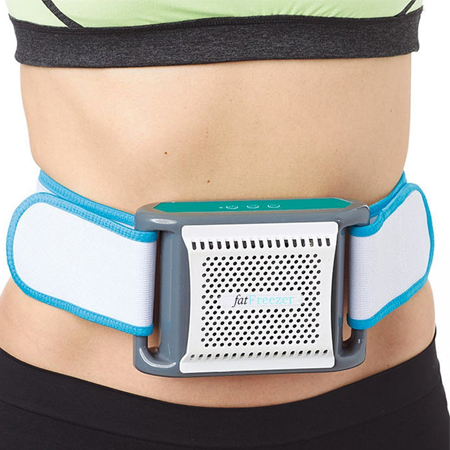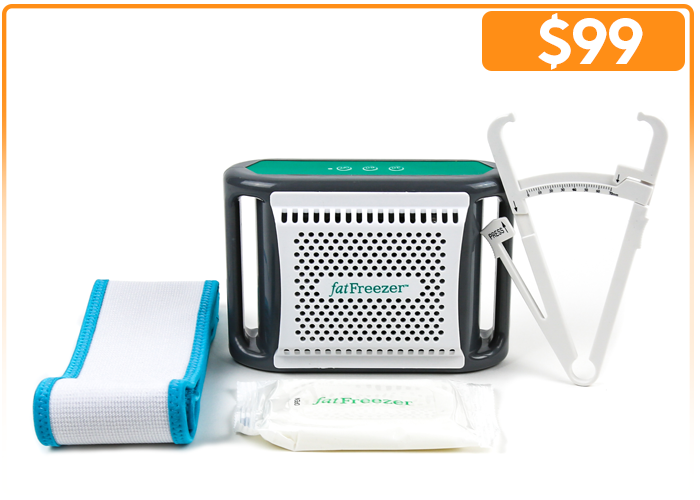 Official Fat Freezer
Are you trying to sculpt your body? Are you relatively close to your ideal shape?
The Fat Freezer System could help speed up your body sculpting. What it does is destroy targeted cells by applying cold energy to areas in your body where a bulge exists. A love handle or a bulge in the lower abdomen or thigh is usually a prime area for the procedure.
The system freezes targeted cells without affecting the surrounding tissue. It breaks and kills the particular cells in your problem area through the application of the right degree of cold. The dead cells leave the body naturally through your lymphatic system. It is a non-invasive procedure, which destroys targeted cells and disposes them safely and naturally. It results to a sleeker, more sculpted figure.
The procedure is practically painless. People who use the system report that they feel alright after the procedure. Some may experience common symptoms like bruising, numbness or soreness on the affected area. The discomforts, however, are mild and usually disappear after a week or so.
You can enjoy the results of the system by using our fat freezing belt. It is a simple and convenient way of treating problematic areas. You can use the system to help remove the flab in your thighs or your stomach. You simply put a glycerin sheet between the belt and your skin to minimize the discomfort and allow the belt to do its work. Each area will require about an hour of treatment. After the prescribed treatment, you rub the area, using gentle strokes, for about 5 minutes. This will further break down the particular cells. Your body will naturally get rid of the dead cells after a month or so.
Our Motto is "Eat Right, Exercise and Use The Fat Freezer!"

Freeze N Fit Inc does not guarantee specific results for individuals who use Fat Freezer System due to many factors that can influence health and weight loss.
Individual results may vary. 
We make no warranties or guarantees that you will lose a specific amount of weight for a particular period of time. 
No individual result should be considered typical or guaranteed. 
This product has not been evaluated by the FDA . 
Fat Freezer System is not intended to diagnose, treat, cure, or prevent any disease, illness, or medical condition.
This is not a weight loss system .
BETTER RESULTS CAN BE ACHIEVED IN CONJUNCTION WITH DAILY EXERCISES AND THE DIET PLAN 
*The results of Fat Freezing may be temporary.